See the City with Starlite Transportation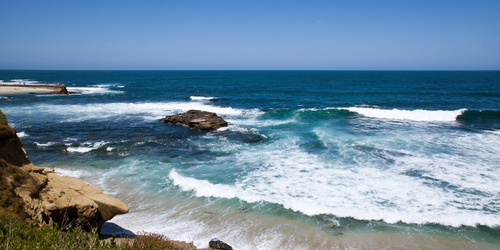 For aficionados of culture and history, San Diego hosts numerous museums and cultural establishments of significance. The San Diego Museum of Art, situated in Balboa Park, curates a diverse anthology of creations spanning the globe, encompassing both historical European masters and contemporary artistic expressions. Conversely, the USS Midway Museum, housed within a retired aircraft carrier, offers a distinctive lens into the legacy of the U.S. Navy and the realm of military aviation.
In addition to its ample attractions, San Diego boasts a dynamic culinary landscape, encompassing a spectrum of dining venues ranging from casual beachside eateries to refined gourmet establishments. The city also boasts a flourishing realm of craft breweries and taprooms, providing ample opportunities for exploration.
Ultimately, San Diego epitomizes a city brimming with vitality and excitement, catering to a wide array of interests. Whether one's inclinations lean towards amusement parks, open-air endeavors, cultural immersions, or gastronomic explorations, the city guarantees an abundance of choices to captivate and delight.
San Diego stands as a dynamic and captivating urban center nestled in the southern region of California. Renowned for its picturesque coastlines, unceasingly warm weather, and a rich tapestry of attractions, the city offers an ever-thriving array of activities and sights to explore.
Among the most renowned highlights in San Diego lies SeaWorld, a maritime-themed park that presents captivating exhibitions and shows starring dolphins, seals, and sea lions. Enthusiasts can also partake in immersive behind-the-scenes tours, engage with the resident animals, and even embark on a dolphin-swimming adventure.
Another essential destination within the city is the San Diego Zoo, housing an impressive assembly of more than 3,700 creatures from over 650 diverse species. The zoo distinguishes itself with inventive habitats, including the iconic Gorilla Tropics enclosure, in addition to its commendable conservation endeavors and enlightening educational initiatives.
For a more tranquil outdoor escapade, San Diego's plentiful beaches beckon as idyllic sun-soaked retreats. From La Jolla Shores to Pacific Beach and Mission Beach, these locales offer an assortment of aquatic pursuits such as surfing, stand-up paddle boarding, and kayaking, catering to various preferences.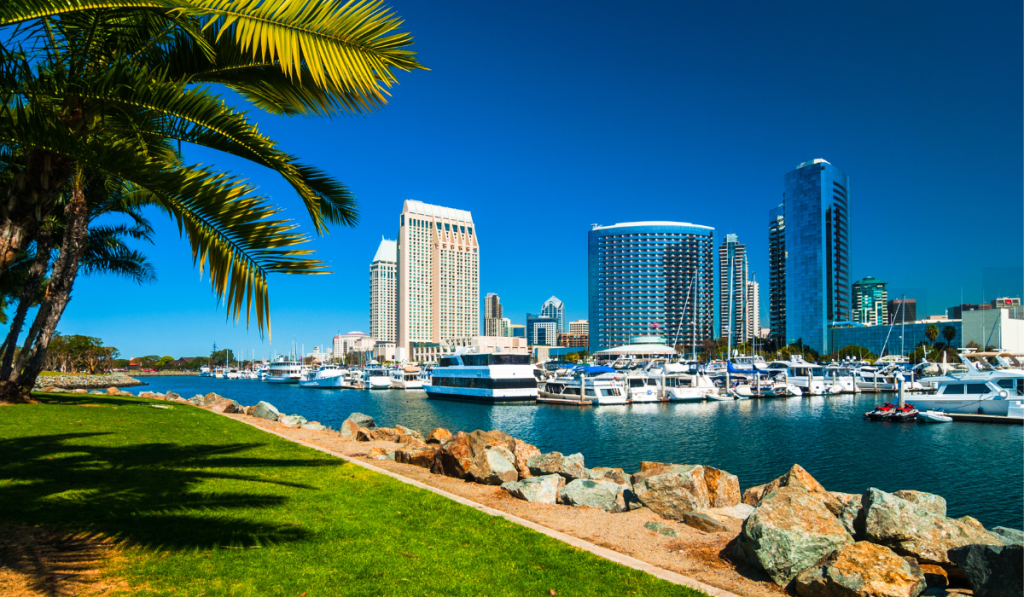 See the Best of San Diego County and Beyond
Sea Port Village, San Diego, CA
Nestled along the downtown waterfront of San Diego, Seaport Village stands out as a beloved hub for shopping and dining. This charming village boasts an array of distinct shops, encompassing everything from souvenir boutiques to art galleries, in addition to a plethora of restaurants, cafes, and delightful ice cream parlors. Beyond its retail and culinary offerings, Seaport Village presents a diverse range of entertainment possibilities, including captivating street performers, live musical performances, and a whimsical carousel.
Furthermore, Seaport Village emerges as a vibrant host of various events throughout the year. Among these gatherings are the annual Sea Chantey Fest and the acclaimed San Diego Bay Wine and Food Festival. Positioned right by the waterfront, the village provides enchanting vistas of the harbor, rendering it a cherished locale for leisurely strolls, sightseeing ventures, and the timeless activity of people-watching.
In its entirety, Seaport Village emerges as a picturesque and enchanting destination within San Diego, beckoning with a medley of experiences and attractions suitable for visitors of all ages.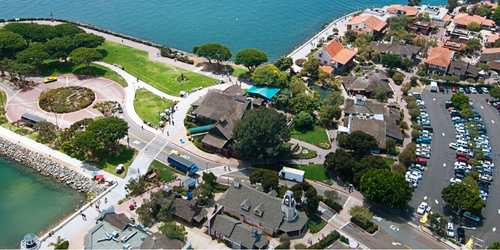 Gas Lamp District, San Diego, CA
The Gaslamp Quarter stands as a historic enclave within San Diego, celebrated for its Victorian-style architecture, dynamic nightlife, and an array of diverse opportunities for dining and shopping. Situated at the heart of downtown San Diego, this district encompasses a span of 16 blocks and boasts an impressive roster of over 100 eateries, 50 vibrant bars and nightclubs, as well as a myriad of boutiques and art galleries.
Adding to its allure, the neighborhood plays host to an assortment of events and festivals that span the calendar year. Notable among these are the exuberant Mardi Gras in the Gaslamp celebration, the engaging Gaslamp Quarter Art Walk, and the esteemed San Diego International Film Festival. Beyond its culinary and entertainment attractions, the Gaslamp Quarter also houses several historical treasures, including the meticulously restored Victorian dwelling known as the William Heath Davis House, and the Davis-Horton House, a museum that narrates the rich history of the locality.
All encompassing, the Gaslamp Quarter emerges as a vivacious and captivating destination in San Diego, catering to a broad spectrum of interests and preferences.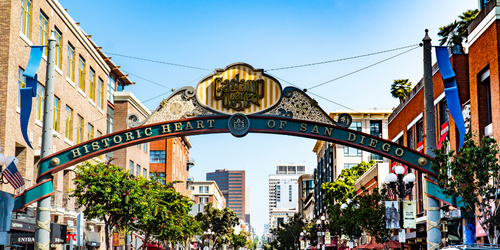 Little Italy, San Diego, CA
Little Italy emerges as a storied district within San Diego, renowned for its spirited cultural ambiance, bustling vitality, and delectable culinary offerings. Nestled in the heart of downtown San Diego, this enclave abounds with an array of Italian eateries, cafes, and markets, interspersed with captivating art galleries and boutique emporiums. The neighborhood plays host to a calendar of vibrant events, among them the Little Italy Festa—an exuberant celebration of Italian heritage, complete with live melodies, delectable fare, and artisan crafts—alongside the weekly Little Italy Mercato, a bustling farmers market.
Incorporating an assortment of dining and shopping experiences, Little Italy boasts an array of historical landmarks that enrich its tapestry. Among these treasures are the St. Joseph Cathedral, a resplendent Catholic church, and the cherished Amici Park, a favored locale for al fresco picnics and outdoor gatherings.
All encompassing, Little Italy stands as a dynamic and captivating neighborhood, offering a distinctive and authentic Italian encounter amidst the vibrant tapestry of San Diego.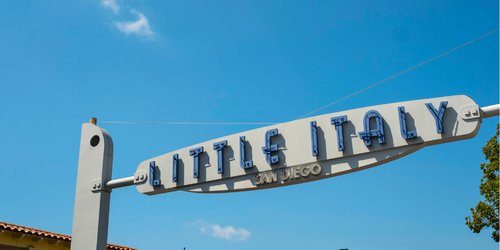 Petco Park, San Diego, CA
Petco Park stands as a prominent Major League Baseball stadium nestled in San Diego, California, and serves as the esteemed home of the San Diego Padres. Unveiled to the public in 2004, this venue boasts an expansive seating capacity exceeding 40,000 and is acclaimed for offering picturesque vistas of the San Diego skyline and the neighboring environs. In addition to its role as a host for baseball contests, Petco Park also takes on the mantle of hosting concerts and an array of special events throughout the year.
Positioned within the vibrant East Village neighborhood of downtown San Diego, the park finds itself enveloped by an eclectic assortment of dining establishments, bars, and retail outlets. Beyond mere spectating, visitors have the opportunity to embark on tours of the park, affording them access to areas such as the Padres' dugout and the esteemed press box.
Petco Park emerges as a favored locale for both ardent sports enthusiasts and curious tourists alike, presenting a distinctive and exhilarating encounter for all who step foot within its confines.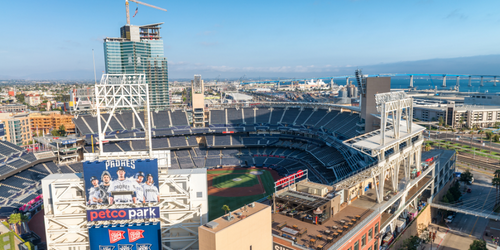 The LEGOLAND California Resort stands as a welcoming and family-oriented theme park located in Carlsbad, conveniently close to San Diego. Tailored with a focus on children aged 2 to 12, this park boasts an extensive selection of over 60 rides, shows, and attractions, encompassing both a captivating water park and the engaging SEA LIFE Aquarium. LEGOLAND earns distinction for its interactive and engaging offerings, highlighted by attractions such as a tour through the LEGO factory, the exhilarating LEGO Technic Coaster, and the MINILAND USA exhibit—a showcase of iconic American landmarks brought to life in intricate detail using LEGO bricks.
Beyond the theme park's borders, the LEGOLAND California Resort also presents a hotel, presenting a diverse array of lodging options tailored to families' needs. Altogether, LEGOLAND emerges as a source of boundless amusement, delivering joy and excitement for both young adventurers and grown-ups, rendering it an enticing and lively destination within the San Diego region.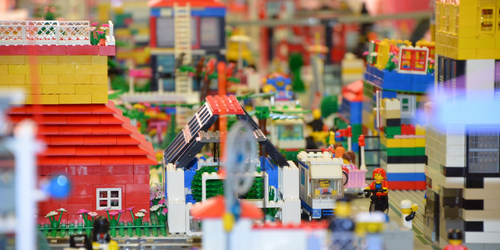 Disneyland, situated in Anaheim, California, serves as the pioneer and inaugural destination of the Disneyland Resort. Unveiled in 1955, the park is segmented into eight distinct themed realms, encompassing the likes of Main Street, U.S.A., Adventureland, and Tomorrowland, presenting an expansive ensemble of over 60 rides, shows, and attractions. Among the cherished attractions that have etched themselves into the park's identity are the Pirates of the Caribbean ride, the enigmatic Haunted Mansion, and the exhilarating Matterhorn Bobsleds.
Diversity thrives within Disneyland, as it hosts a medley of dining experiences ranging from informal snack kiosks to leisurely sit-down eateries, and a plethora of shops purveying keepsakes and memorabilia. Expanding its horizons beyond the theme park, the Disneyland Resort encompasses a second park, the enchanting Disney California Adventure, along with three hotels and the vibrant Downtown Disney district, an emporium of shopping and dining delights.
With its universal allure, Disneyland garners appeal as a cherished haven for families and globetrotters alike. Its offerings provide a distinctive and enchanting voyage, weaving magic into the experience of all who embark upon its whimsical grounds.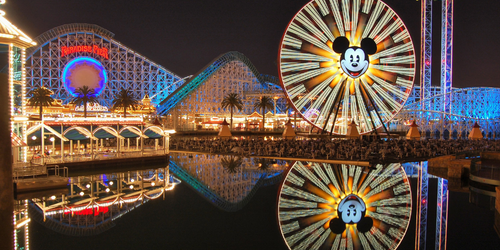 Situated in San Diego, California, SeaWorld San Diego stands as a marine-themed haven, welcoming a diverse array of marine creatures into its fold, including dolphins, seals, sea lions, and majestic whales. Originating in 1964, this park delivers an array of immersive exhibits and captivating shows that spotlight these magnificent beings, complemented by informative presentations and intimate animal encounters.
Among its celebrated features are standout attractions, notably the captivating Shamu show, a live spectacle starring killer whales, and the interactive Dolphin Encounter, where visitors are granted the chance to engage with dolphins in a personal aquatic rendezvous. The park's allure extends further to encompass exhilarating rides, such as the Electric Eel, a high-speed roller coaster, and the watery thrills of the Shipwreck Rapids.
Diving beyond its aquatic displays and rides, SeaWorld San Diego also offers a variety of dining establishments catering to various tastes, along with a collection of souvenir shops. In its entirety, SeaWorld San Diego shapes up as an engaging and vibrant destination, fostering both amusement and enlightenment. It encapsulates a distinct invitation to explore, understand, and interconnect with the captivating realm of marine life.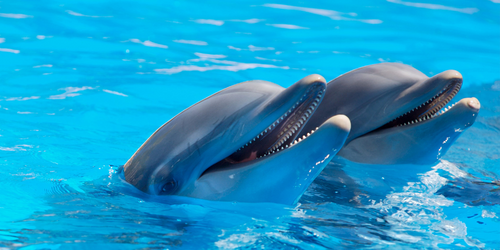 Balboa Park, San Diego, CA
Encompassing 1,200 acres of urban expanse, Balboa Park graces San Diego, California, as an expansive cultural haven. With its inception dating back to 1868, the park's landscape plays host to an array of cultural enclaves, comprising museums, gardens, theaters, and a myriad of recreational spaces. Prominent among these attractions are the famed San Diego Zoo, the San Diego Museum of Art, and the illustrious Old Globe Theatre, renowned for its Tony Award-winning regional productions.
Balboa Park's allure extends to a rich tapestry of events and festivals that take place throughout the year, spanning from the festive December Nights celebration to the captivating San Diego International Fringe Festival. Amidst its cultural and recreational spectrum, the park also extends an array of dining options and souvenir outlets.
In its entirety, Balboa Park emerges as an exquisite and vibrant San Diego gem, catering to a broad spectrum of interests and preferences, rendering it an all-encompassing destination that holds appeal for every visitor.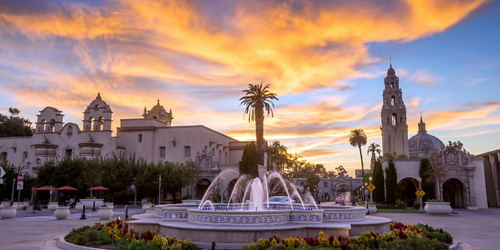 Spanning 100 acres within Balboa Park, San Diego, California, the San Diego Zoo stands as a distinguished wildlife sanctuary. Its inception dating back to 1916, the zoo provides a home to an impressive assemblage of over 3,700 animals representing an astounding 650 species, including captivating inhabitants such as gorillas, pandas, and koalas. The zoo's distinction rests upon its pioneering habitats, exemplified by the Elephant Odyssey display that mirrors the creatures' natural realms, and the Gorilla Tropics showcase, a haven immersed in the ambiance of a tropical rainforest.
The San Diego Zoo's commitment to conservation and enlightenment is paramount. The establishment is steadfast in its dedication to nurturing a culture of preservation and education, offering a diverse array of enlightening programs tailored for visitors of all ages. Beyond its animal enclaves, the zoo extends a medley of dining choices and souvenir emporiums.
On the whole, the San Diego Zoo stands as a globally acclaimed destination, extending an exceptional avenue to observe and glean knowledge about a diverse array of captivating creatures. It remains a testament to the wonders of the natural world, inviting guests into an immersive realm of learning and fascination.